Ride-of-Smiles - the message
Maybe some of you know that feeling from your own travellers´ experience ?
Swamped with open hospitality, invited into cottages, houses and yurts all over the world, technical knockout, accident, illness or injury ... and than all of a sudden there is help from someone right out of the middle of nowhere. Not only, but often enough from the poorest . I would never have had successfully completed some of my journey's without this help. At least one I might even not have survived.
If you´re kean to read here´s some of my most incredible stories
from touring round the world in 2008
How many times had we and I not more to return than a deep "thank you" - in a moment we would have gladly given much more. But there is nothing much to give away from the stuff you travel with, when you are on the motorcycle . Even less anything that would nearly match.
Even more so, when offering money would rather offend then anything else. At one day I wanted to find a way of my own to return more than a warm thank you only.
That idea gave birth to the Ride-of-Smiles: To send a smile from the positive people and worldwide biker community to the people of this world.
No revolution, and nothing sensational. Just another way to say : >> THANK YOU <<
Taking off with the the Ride-of-Smiles is a (children) fund raising project: 50.000 miles on the brandnew R1200 GS Adventure. Starting in New York. Ending in New Zealand after signing the biggest ever "50" pattern on the worldmap. Privately funded - implemented with the help of my family, my friends and my partners.
The originally planned route launching from good old Germany -New York, USA-Canada- (Mexico) -Cuba- (Jamaica Guyana-Suriname French Guayana)-Brazil-Paraguay-Uruguay-Argentina-Australia-New Zealand-Germany will develop a symbolic 50 drawn on the world map, which can be followed via GPS tracking LIVE here in the Travel Blog. You can donate a symbolic mile for one Euro, a dollar or whatever currency you are on. The latest donation score will be displayed top left of the homepage, at the donations´board or in our Ride-of-Smiles App.
Your donations, equal what amount, will be the symbolic positive "motivation fuel" in the tank of BABAs Enduro. And they shall follow us towards all those people in the world - right here on the website an on the blog.
Together with all friends, supporters, fans, bikers worldwide, our partners, and especially my family, I want to end up trying projects to collect a total of 50,000 Euros for four worldwide known NGO charity partners. Collecting money from peole like you and me. Grown up on the sunny side of life for some reason.
Sharing to make our world a better place- that is why I put my personal share of 7000 € for a start and include some uncounted hundreds of hours of work to get this going. Finally sharing this in 4 equal parts - helping all over the globe.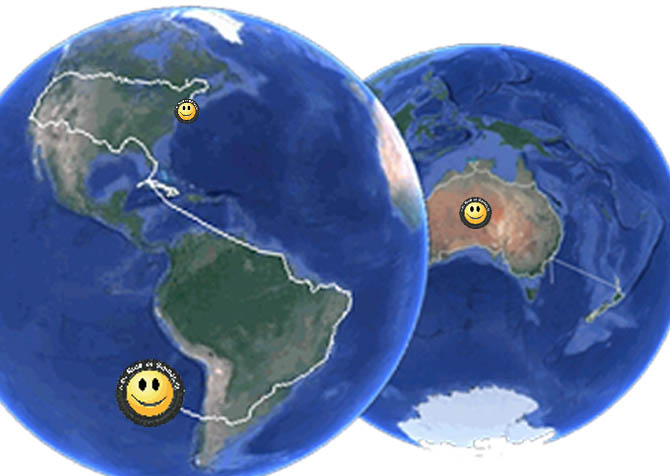 Being convinced to to the right thing. And making you curious and passionate about becoming part of our community of good people - out for a change to the better. For those who need our support.
That is the Ride-of-Smiles message
The Ride-of-Smiles fundraising partners are:
One very important issue for a start please :
NOT A SINGLE CENT OF YOUR DONATIONS GOES OFF FOR MY PERSONAL USE.
Any donations you give will be transferred via the the NGOs official online fundraising pages nd endorsed with tax-deductible donation receipts ( this works for German citizens only) . The travel project itself is completely financed from own resources!
Find out more how to donate outside Germany if you like to support our idea - anyone can help , who´s online and´s got a heart.
The Ride-of-Smiles want to help now, to say thank you and to these same peopl. To bring them professional help and logistics where it is needed and done by professionals. Less socially romantic - but effective.
That's why I decided to work with professional, well reputated and longtime professional charity organizations, that shall be further introduced here.
We want to leave it to your donators choice, which NGOs you wanna support - as all of them thoroughly deserve our support. Best we like to support them all and thus spread your help like a warm rain feeding the rightless, the homeless driven away from their homes by wars and natural desasters. The children growing up without their families torn apart by destinies we could not even imagine.
All donations will fully arrive at our charity partners - and their trustworthy commitment to those in need stands as much for a promise as for a guaranty : Your money will help to send a smile to the world.
Well - there is another big share of this project - to honour a little big man from Guatemala , who gave birth to all this with the most warmhearted smile - touching my heart and changing my life.
All about little Joel´s story from Antigua Guatemala can be found at the dedication of the Ride-of-Smiles
All maps shown on this site courtesy of Google Earth guidelines© and contributing sources as shown below


top