BABA Henning Buetzow -
"Collecting people on footsoles of wind"
 It was in 2009  at the BMW-Motorrad-days in Garmisch.
Andy Dukes , freelance journalist just ended an interview with us about having travelled 50000 km around the globe west to east . We had talked about an hour about all what happened on the Ride-of-Change-2008 there was that moment of silence, when he was watching me . Remembring the incredible hospitality, support and help, that we experienced in some almost unbelievable circumstances. I would have loved to tell him another 2 hours or more about what had been the greatest experience of all – namely the people themselves !
It was that moment he said a phrase, that has stayed with me ever since. Describing a feeling , that had no name before. He was naming it.
 "Once you travel, overlanding gets into your blood"

A dear friend and exceptionally gifted journalist added a descrition to that about BABA , naming him after famous Bruce Chatwin´s Australian novel "The Songlines" a


                 " peoples` collector travelling on footsoles of wind". 
Down to earth due to his jobs a medical doctor as well as MHBA in Health Economics. Always willing to leave the beaten track mentally as much as physically. Searching for new horizons while finding the inner center . Yet taking off into the skies with his paraglider whenever time allows. Only to get earthbound and happy again with family , friends and his autodidactic guitarplaying since 3 years. Asking for his best place is always at a campfire with open skies and the right people.

Followed directly by the seat of one of his many motorcycles over the last 3 decades . Which even after many hundreds of thousand kilomters brings back the longing for new horizons, Some of which wereamongst many others Transsahara crossing  in 1989, following Che Guevaras Motorcycle Diaries from Argentina down to Tierra del Fuego  and back to Los Angeles California in 1991. All around the world from Germany via Vladivostok to New York in 2008 at the Ride-of-Change-2008  with his best friend HOMBRE on two F 650 GS Dakar ..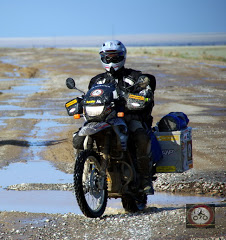 Into Moldavia, Transnistria and Ucraine in 2012 with 4 German bikerfriends to visit Siberian bikerfriend Shem from Kemerobo from 2008 .  On and offroad into Bosnia, Montenegro, Albania and Macedonia in 2014 . Again with friends and his beloved "ALLMIGHTY" GS 1150.


And finally La Vuelta Espana - on the "shortest testride" ever  for about 7000 km over Spain and France in October 2014.

That is, when overlanding gets into your blood. The only treatment is travelling.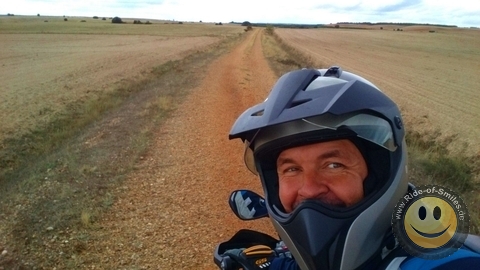 There is always a curve undiscovered or a gravelroad unconquered beyond the horizons.

The horizons , that told so many good stories from  BABAs life …

Stories, that usually begin with a smile ….



 
               ...BABA´s on the road again !

top